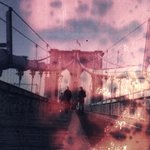 Evan Morris Cohen
Evan Morris Cohen is a photographer who lives and works in New York City. He shoots exclusively with film (except when he doesn't, which is rare). If you have any questions, you can get in touch with me (now that I'm writing in the first person perspective) via my website: www.evanmorriscohen.com Thank you very much. Evan Morris Cohen joined Society6 on December 27, 2014
More
Evan Morris Cohen is a photographer who lives and works in New York City. He shoots exclusively with film (except when he doesn't, which is rare).
If you have any questions, you can get in touch with me (now that I'm writing in the first person perspective) via my website:
www.evanmorriscohen.com
Thank you very much.
Evan Morris Cohen joined Society6 on December 27, 2014.