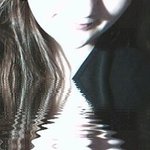 Eva Pilch
Eva Pilch's photographs come from her published book on philosophical poetry and photography called Through My Eyes: The Way I See Things and the Things I Saw. She is also the author of Daydreams. A fiction where you can take a journey with the characters through the daydreams of their past, future, and psychedelic imaginations. They each explore their own vice and search for the meaning of life. Provoke your thoughts as you explore the battles of good and evil we go through as individuals and as a society. You can find both of these books on Amazon, Barnes and Noble, etc. Learn more about Eva Pilch here: http://www.youtube.com/user/evapilch1 Eva Pilch joined Society6 on October 21, 2011
More
Eva Pilch's photographs come from her published book on philosophical poetry and photography called Through My Eyes: The Way I See Things and the Things I Saw. She is also the author of Daydreams. A fiction where you can take a journey with the characters through the daydreams of their past, future, and psychedelic imaginations. They each explore their own vice and search for the meaning of life. Provoke your thoughts as you explore the battles of good and evil we go through as individuals and as a society. You can find both of these books on Amazon, Barnes and Noble, etc.
Learn more about Eva Pilch here:
http://www.youtube.com/user/evapilch1
Eva Pilch joined Society6 on October 21, 2011.
Popular+framed-Prints by Eva Pilch
0 result
Filter