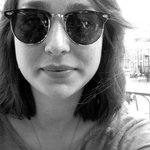 Evalyn
I travel the world and view it through my camera. I try my hardest to capture a moment and not just a picture. I hope you enjoy my artwork and will continue to check back for new pictures! All photos taken on Nikon cameras. Read more about my adventures: https://thepursuitofpurpuose.wordpress.com/ Evalyn joined Society6 on September 28, 2015
More
I travel the world and view it through my camera. I try my hardest to capture a moment and not just a picture. I hope you enjoy my artwork and will continue to check back for new pictures!
All photos taken on Nikon cameras.
Read more about my adventures: https://thepursuitofpurpuose.wordpress.com/
Evalyn joined Society6 on September 28, 2015.
Evalyn's Store
122 results
Filter