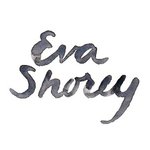 Eva Shorey
I live in Maine. I'm a wife, mother, homemaker, and artist.
My first love as a girl was wildflowers and my own little flower garden. I would sit and draw the flowers and capture their delicate features with paint by the hour. Now, with home and family keeping me busy, I have to find the time whenever I can to work in my gardens. I always have a camera or sketchbook handy for capturing the inspiration around me that I use later in my painting.
I'm inspired by New England's four seasons - the natural beauty of landscapes and all the flora and fauna that surrounds me. I enjoy watching the wildlife, bugs, and butterflies that I see when I'm gardening.
Blog: http://evashorey.wordpress.com/ Facebook: https://www.facebook.com/pages/Eva-shorey/1553899944884812 Pinterest: https://www.pinterest.com/evashorey/ Instagram: https://www.instagram.com/evashorey/
Read more