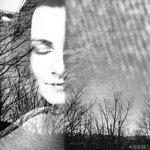 Eve Devore
humanizing owls and owlizing humans. I'm a Brooklyn based artist. For as long as I can remember I have had my fingers wrapped around a drawing utensil. From lipstick art on my mother's vanity mirror, to nail scratch designs on dresser - I had from very early on, designated myself to create art, be it at any cost, with any tool (a decision for which I obviously paid for, dearly and regularly). My owls came to be rather spontaneously. This concept quickly hatched a life of its own. I have become captivated with "owlizing" my humans or "humanizing" my owls. What would Frida Kahlo or Albert Einstein look like in an owl form? Is the Yogi owl secretly my incredibly talented yoga instructor? As a chronic people watcher I frequently catch myself fabricating stories behind the fascinating personalities I see on a busy New York street, during my morning yoga class, or at the farmers market. I have even, on occasion, caught myself turning the entire subway car into an owl convention. Most of all, the owls are my own perceptions and scrambled thoughts that I put to canvas in hopes to unscramble them. They are my own story and my wayward take on the wonderful, beautiful, intriguing characters that - in one way or another - come into and influence my life. We are all wonderfully unique and sometimes we forget to celebrate our individuality. I want my owls to bring a sense of appreciation to people, a sense of being noticed and emphasize each person's special quirks and qualities. www.evedevore.com https://www.facebook.com/evedevore https://instagram.com/eve_devore https://twitter.com/eve_devore http://evedevore.tumblr.com http://www.pinterest.com/evedevore Eve Devore joined Society6 on March 6, 2015
More
humanizing owls and owlizing humans. I'm a Brooklyn based artist.
For as long as I can remember I have had my fingers wrapped around a drawing utensil. From lipstick art on my mother's vanity mirror, to nail scratch designs on dresser - I had from very early on, designated myself to create art, be it at any cost, with any tool (a decision for which I obviously paid for, dearly and regularly).
My owls came to be rather spontaneously. This concept quickly hatched a life of its own. I have become captivated with "owlizing" my humans or "humanizing" my owls. What would Frida Kahlo or Albert Einstein look like in an owl form? Is the Yogi owl secretly my incredibly talented yoga instructor? As a chronic people watcher I frequently catch myself fabricating stories behind the fascinating personalities I see on a busy New York street, during my morning yoga class, or at the farmers market. I have even, on occasion, caught myself turning the entire subway car into an owl convention.
Most of all, the owls are my own perceptions and scrambled thoughts that I put to canvas in hopes to unscramble them. They are my own story and my wayward take on the wonderful, beautiful, intriguing characters that - in one way or another - come into and influence my life.
We are all wonderfully unique and sometimes we forget to celebrate our individuality. I want my owls to bring a sense of appreciation to people, a sense of being noticed and emphasize each person's special quirks and qualities.
www.evedevore.com
https://www.facebook.com/evedevore https://instagram.com/eve_devore https://twitter.com/eve_devore http://evedevore.tumblr.com http://www.pinterest.com/evedevore
Eve Devore joined Society6 on March 6, 2015.
Eve Devore's Store
10 results
Filter