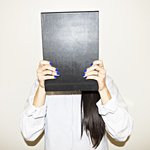 evelyn haupt
My name is Evelyn. I am living the life as a young wife and mother, recent graduate and freelance artist based in Utah. In my free time, I knit, read, craft home decor, and sketch; but mostly, I snuggle on the couch with my husband and watch eighties movies and eat chicken nuggets. lifestyle blog // evelynhaupt.blogspot illustration // evelynhaupt.tumblr shop // evelynhaupt.bigcartel evelyn haupt joined Society6 on May 23, 2014
More
My name is Evelyn. I am living the life as a young wife and mother, recent graduate and freelance artist based in Utah. In my free time, I knit, read, craft home decor, and sketch; but mostly, I snuggle on the couch with my husband and watch eighties movies and eat chicken nuggets.
lifestyle blog // evelynhaupt.blogspot illustration // evelynhaupt.tumblr shop // evelynhaupt.bigcartel
evelyn haupt joined Society6 on May 23, 2014.