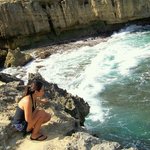 Ewa Art
Visit my site at to see pictures of my Wearable Art & Watercolor Jewelry that I also create!
http://ewaartstudio.blogspot.com/
Artist Bio
Aloha and thanks so much for your interest. I am a painter, and crafter whose love of art began early, I was always drawing as a child and pretty much began to draw before learning how to write. I studied Studio Arts from California State and graduated with a BA. I was raised in California but because I was a Navy brat and now a military spouse it allowed me to live in some very special places. One of them is the Island of Oahu for many years becoming my second home. Currently my studio is located in the great town of Alexandria, VA- but sorry I'm still a "Cali-Island" girl at heart (no matter how many times I've moved!). If you've lived in both places, you know what I mean.
Many of my subjects are nature and female inspired, hoping to capture the spirit and beauty of each individual subject matter.
Read more