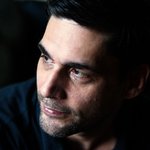 Erik Witsoe Photography
Hello. I'm Erik.
Discovering new life in a foreign land, perspective has helped me pave the way for self-understanding through everyday adventures, which are lending to what I know, yet allowing to unearth the often humorous aspects of my new journey abroad. As an artist, perspective has always been important to me and now that I am living in Poland, I am observing from various angles just how true this is.
Raised in rainy Seattle, resided on the sunny coast of California, these days I am discovering life and four seasons in Poznan, Poland. I followed my heart and made a leap of faith across the pond three years ago and have not looked back since. I also owned and operated Bigfoot Coffee Shop here in Poznan for the last four years, which is described as the "smallest coffee shop with the biggest heart". To stay in touch with my creativity and share those experiences with loved ones back home, I explore the beauty of Poznan through my Photography and recently closed my coffee shop so that I could pursue this passion full time. Trained as a fine Artist, but having a background in the Hospitality Industry has given me variety of useful skills in which to draw from here in Poland where I am exploring the paths of life here that captivate, inspire and challenge my imagination.
Read more
Erik Witsoe Photography's Store
Filter