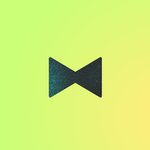 Ex. Entertainment Excellence
Ex | Entertainment Excellence is the home for artists, musicians, illustrators, photographers, filmmakers and designers who are likeminded and willing to collaborate as a worldwide network. We're open, creative, interested in meeting you and work together to bring great ideas a step closer of reality. Most of all, we love to create. We are an art + music collective created from sugar, spice and everything nice. Ex´s are many things: a fusion between a music label, event promoters and organizers, and an overall active community for the digital age. We exist to inspire, to be inspired and to fight for a world with bright colours and lollypop ideas. We're not soft or hard, we're not commercial or underground. We are nature's form of human expression. Ex. Entertainment Excellence joined Society6 on June 12, 2013
More
Ex | Entertainment Excellence is the home for artists, musicians, illustrators, photographers, filmmakers and designers who are likeminded and willing to collaborate as a worldwide network. We're open, creative, interested in meeting you and work together to bring great ideas a step closer of reality. Most of all, we love to create.
We are an art + music collective created from sugar, spice and everything nice. Ex´s are many things: a fusion between a music label, event promoters and organizers, and an overall active community for the digital age. We exist to inspire, to be inspired and to fight for a world with bright colours and lollypop ideas. We're not soft or hard, we're not commercial or underground. We are nature's form of human expression.
Ex. Entertainment Excellence joined Society6 on June 12, 2013.
Ex. Entertainment Excellence's Store
37 results
Filter