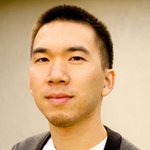 Extra Noodles
Each of my inkblots is an experiment, of timing, and of balance. They are not created to represent anything - although they may happen to do so, giving them a free-flowing quality. They capture a mixture of control and spontaneity. The reactions between the water, ink and paper always produce a unique harmony of value, color, and edge. Intuition guides my process, informed by trial and examination. I relish in the ways that each piece progresses. For me, the beauty of the inkblot is in the moment of its creation; I invite viewers to trust their own interpretation. Extra Noodles joined Society6 on May 10, 2014
More
Each of my inkblots is an experiment, of timing, and of balance. They are not created to represent anything - although they may happen to do so, giving them a free-flowing quality. They capture a mixture of control and spontaneity. The reactions between the water, ink and paper always produce a unique harmony of value, color, and edge.
Intuition guides my process, informed by trial and examination. I relish in the ways that each piece progresses. For me, the beauty of the inkblot is in the moment of its creation; I invite viewers to trust their own interpretation.
Extra Noodles joined Society6 on May 10, 2014.