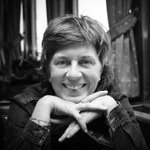 Eyesmile fine art travel and nature photography
Hi! My name is Annemieke and I am a portrait & travel photographer, presently living in the beautiful countryside of The Netherlands. My photography career started in the vibrant city of Istanbul, Turkey, which was my home for many years. My work is inspired by my Dutch roots, my Turkish connection and my love for the Aegean sea and region, both in Greece and in Turkey.
I love nature, the beach, the sea in all its different moods, the cry of seagulls, colorful urban scenes, romantic corners, quirky designs and photographs that inspire and spark your imagination.
Find me on instagram: https://www.instagram.com/eyesmile_fineartprints
or on my website: www.eyesmile.org.
Read more