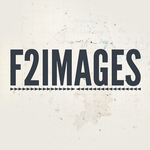 F2images
+++Welcome to F2images+++ About us: We are Mark and Emiko Franzen of Grafton, WI (USA)...just outside of Milwaukee. Our ambition is to capture mood and emotion in our images and present them in a unique and engaging way. Although we enjoy the creativity of fine art photography, the technical aspect of image capture is equally important. Our home is shared with our 3 cats. We also have a love for all things vintage! Where to find us: We have been blessed to have two of our pieces Damselfly and Rosey Posey sold at IKEA stores worldwide. You can find our work in boutiques and small shops around the world. During the summer, we are usually honored to participate in the Cedarburg Strawberry Festival. Online ecommerce presence on Etsy and Society6. Thank you for visiting, Mark and Emiko Franzen tags: f2images, milwaukee, fine art photography, vintage, insect, entomology, ikea, flower, horse, farm Follow us on Facebook at http://www.facebook.com/f2images Visit us on Flickr at http://www.flickr.com/photos/f2images Follow us on Twitter at http://twitter.com/f2images F2images joined Society6 on October 25, 2010
More
+++Welcome to F2images+++
About us:
We are Mark and Emiko Franzen of Grafton, WI (USA)...just outside of Milwaukee. Our ambition is to capture mood and emotion in our images and present them in a unique and engaging way. Although we enjoy the creativity of fine art photography, the technical aspect of image capture is equally important. Our home is shared with our 3 cats. We also have a love for all things vintage!
Where to find us: We have been blessed to have two of our pieces Damselfly and Rosey Posey sold at IKEA stores worldwide. You can find our work in boutiques and small shops around the world. During the summer, we are usually honored to participate in the Cedarburg Strawberry Festival. Online ecommerce presence on Etsy and Society6.
Thank you for visiting, Mark and Emiko Franzen
tags: f2images, milwaukee, fine art photography, vintage, insect, entomology, ikea, flower, horse, farm
Follow us on Facebook at http://www.facebook.com/f2images
Visit us on Flickr at http://www.flickr.com/photos/f2images
Follow us on Twitter at http://twitter.com/f2images
F2images joined Society6 on October 25, 2010.