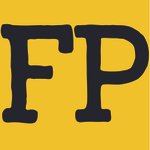 FabioPrestini
I'm Fabio Prestini, I'm 28. I studied Industrial Design and Design & Engneering at Politecnico di Milano and attended an Illustration course at cfp Bauer. I love drawing in all its parts: from product sketches to watercolors, from comics to children illustration, from logo design to character design. I'm used to start any project with sketching even on wastepaper, I think it's my way to free my mind and focus on work. I like experimenting with new techniques and being always one step forward, I like to cooperate with different figures and share my knowledge. That's why I decided to create "FEED MY DRAW", a custom section of this website where I publish a new sketch every day, that you can interpretate the way you like. FabioPrestini joined Society6 on May 11, 2016
More
I'm Fabio Prestini, I'm 28. I studied Industrial Design and Design & Engneering at Politecnico di Milano and attended an Illustration course at cfp Bauer. I love drawing in all its parts: from product sketches to watercolors, from comics to children illustration, from logo design to character design.
I'm used to start any project with sketching even on wastepaper, I think it's my way to free my mind and focus on work.
I like experimenting with new techniques and being always one step forward, I like to cooperate with different figures and share my knowledge.
That's why I decided to create "FEED MY DRAW", a custom section of this website where I publish a new sketch every day, that you can interpretate the way you like.
FabioPrestini joined Society6 on May 11, 2016.
FabioPrestini's Store
45 results
Filter