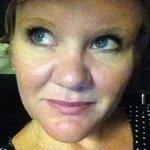 fabulousMissyB
Cariña Booyens, born 1977 in South Africa, studied at University of Tshwane, where she received her Bachelors in Fine Arts in 2000. She majored in Printmaking and while completing her Bachelors degree enrolled in a Photography Course at the Market Photo Workshop. Here she learned how to use her very first camera purchased with funds from gifts she received for her 21st birthday. She later worked as Project Manager, Project Assistant and Curriculum and Logistics Assistant to the Director of the Market Photo Workshop in Johannesburg until she immigrated to the United States. Upon landing in the USA Cariña ventured into Banking Compliance and worked as a Compliance Specialist specializing in the Bank Secrecy Act and Anti-Moneylaundering Compliance. In 2014 she realized that her first love, creative expression, was indeed what she wanted to do with her life and enrolled in a drawing intensive at the Georgetown Atelier under the tutelage of Holly White-Gehrt. Her current work focuses on the expression of the internal landscape which finds its vocabulary in Nature. In this current body of abstract paintings she develops a visual language which describes a world which is seen with the emotional eye. The work springs forth as a spontaneous flow of movement that dances against a neutral but rich background that both anchors and frees the shapes that appear on it. The images are uninhibited expressions of what the artists has come to know as "flow". Cariña has also worked as an event photographer, Summer Camp Arts & Crafts Director, muralist, published and exhibited photographic images while managing projects that teaches/facilitates visual literacy to underserved and under-storied communities. Cariña loves to help individuals discover and tell their own stories through facilitating creativity workshops online and in person. She also occasionally writes poetry and sings classical repertoire. fabulousMissyB joined Society6 on June 3, 2016
More
Cariña Booyens, born 1977 in South Africa, studied at University of Tshwane, where she received her Bachelors in Fine Arts in 2000. She majored in Printmaking and while completing her Bachelors degree enrolled in a Photography Course at the Market Photo Workshop. Here she learned how to use her very first camera purchased with funds from gifts she received for her 21st birthday.
She later worked as Project Manager, Project Assistant and Curriculum and Logistics Assistant to the Director of the Market Photo Workshop in Johannesburg until she immigrated to the United States.
Upon landing in the USA Cariña ventured into Banking Compliance and worked as a Compliance Specialist specializing in the Bank Secrecy Act and Anti-Moneylaundering Compliance.
In 2014 she realized that her first love, creative expression, was indeed what she wanted to do with her life and enrolled in a drawing intensive at the Georgetown Atelier under the tutelage of Holly White-Gehrt.
Her current work focuses on the expression of the internal landscape which finds its vocabulary in Nature. In this current body of abstract paintings she develops a visual language which describes a world which is seen with the emotional eye. The work springs forth as a spontaneous flow of movement that dances against a neutral but rich background that both anchors and frees the shapes that appear on it. The images are uninhibited expressions of what the artists has come to know as "flow".
Cariña has also worked as an event photographer, Summer Camp Arts & Crafts Director, muralist, published and exhibited photographic images while managing projects that teaches/facilitates visual literacy to underserved and under-storied communities.
Cariña loves to help individuals discover and tell their own stories through facilitating creativity workshops online and in person.
She also occasionally writes poetry and sings classical repertoire.
fabulousMissyB joined Society6 on June 3, 2016.
fabulousMissyB's Store
163 results
Filter