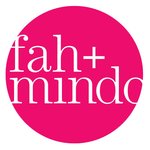 Fah + Mindo
Fah Sakharet is an award-winning Art Director with more than 10 years of experience in magazine and book design. She has worked for publications in London, Sydney, Bangkok and New York. Fah continues to produce and art direct covers, fashion and still life shoots for women's and men's magazines. Mindo Cikanavicius is a commercial and fine art photographer specializing in conceptual story based imagery. He is has an MFA in Photography from Academy of Arts, San Francisco. He has spent the past 5 years working in New York and San Francsico. Fah and Mindo have teamed up together to produce these fun and quirky food themed images. We are based in NYC and currently working on our next project. Stay tuned! If you would like to contact us, and say hi, please send us an email to fm@fahmindo.com Fah + Mindo joined Society6 on May 23, 2014
More
Fah Sakharet is an award-winning Art Director with more than 10 years of experience in magazine and book design. She has worked for publications in London, Sydney, Bangkok and New York. Fah continues to produce and art direct covers, fashion and still life shoots for women's and men's magazines.
Mindo Cikanavicius is a commercial and fine art photographer specializing in conceptual story based imagery. He is has an MFA in Photography from Academy of Arts, San Francisco. He has spent the past 5 years working in New York and San Francsico.
Fah and Mindo have teamed up together to produce these fun and quirky food themed images. We are based in NYC and currently working on our next project. Stay tuned!
If you would like to contact us, and say hi, please send us an email to fm@fahmindo.com
Fah + Mindo joined Society6 on May 23, 2014.
Fah + Mindo's Store
27 results
Filter