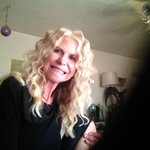 Art_Falaxy
Art that elevates the room.
A poetic mediation on the human spirit, a multidimensional space where a variety of thoughts and ideas coexist.
https://www.facebook.com/Falaxy1/
https://twitter.com/artfalaxy
https://www.instagram.com/falaxy1/
https://www.pinterest.com/falaxy1/
I've developed a style all my own, intricate weaving of elements on my paintings are recognizable for their mix of influences/imagery/use of color.
Read more
Blackout Curtains by Art_Falaxy
974 results
Filter
Products

Blackout Curtains