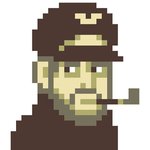 Fanboy30
An Englishman living in Canada. Dedicated fine art photography graduate who is passionate about imagery as a form of expression and communication. I give great emphasis to self-challenge, within the realms of photography and video, to convey impressions, emotions and statements conclusively. Hopefully my work entertains and motivates others to think more. Find me online http://www.matthewjamesparsons.com https://www.facebook.com/Fanboy30 http://www.welovefine.com/artists-partners/10651-matthew-j-parsons#.Ud1LxxYXhY4 http://www.redbubble.com/people/fanboy30 Fanboy30 joined Society6 on June 8, 2011
More
An Englishman living in Canada. Dedicated fine art photography graduate who is passionate about imagery as a form of expression and communication. I give great emphasis to self-challenge, within the realms of photography and video, to convey impressions, emotions and statements conclusively.
Hopefully my work entertains and motivates others to think more.
Find me online http://www.matthewjamesparsons.com https://www.facebook.com/Fanboy30 http://www.welovefine.com/artists-partners/10651-matthew-j-parsons#.Ud1LxxYXhY4 http://www.redbubble.com/people/fanboy30
Fanboy30 joined Society6 on June 8, 2011.