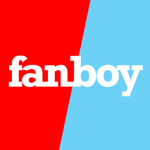 FanBoy Studio
Fanboy Studio creates designs for… fanboys and fangirls, doh. Partnering with society6 means we can concentrate on designing good stuff and coming up with odd ideas – the kind you want to wear or put on your wall. While society6 looks after the manufacture of clothing, prints, posters, stickers and phone covers; the online payment systems and delivery of our designs to your door. We encourage you to follow us here or on YouTube to see our latest designs. FanBoy Studio joined Society6 on January 20, 2014
More
Fanboy Studio creates designs for… fanboys and fangirls, doh.
Partnering with society6 means we can concentrate on designing good stuff and coming up with odd ideas – the kind you want to wear or put on your wall. While society6 looks after the manufacture of clothing, prints, posters, stickers and phone covers; the online payment systems and delivery of our designs to your door.
We encourage you to follow us here or on YouTube to see our latest designs.
FanBoy Studio joined Society6 on January 20, 2014.