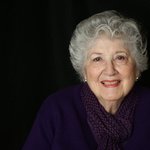 faramazzolawexler
With a Masters Degree in School Administration from Pepperdine and an MFA in Studio Arts from CSULA, Fara Mazzola Wexler spent 25 years as a Master Teacher in the Los Angeles Unified School District, and then became the Administrator / Supervisor for Art Instruction for 678 schools. Ten years later she became a Guest Lecturer for CSU, and an Art Education Consultant to Getty Institute. In the early 90s, she and her husband Lee Jesse Wexler (also an accomplished artist) moved to Whidbey Island, where Fara became a popular studio artist represented by several galleries and was commissioned for paintings by businesses and collectors. ​Fara is an active member of Women Painters of WA, and is still an active painter in mixed media. Educational Background: Pepperdine, MBA School Administration CSULA, MFA Studio Arts Otis Art Institute, Graduate Work UCLA, BA Life Teaching Credential, Art K-12 Galleries and Juried Shows: • 1994-1998 Represented by CHILDERS/PROCTOR GALLERY, Langley, WA • 1999-2006 Represented by GASKILL/OLSON GALLERY, Langley, WA • 1994-2006 Represented by MONTROSE GALLERY, LA • 2008 Represented by KARLSON/GRAY GALLERY, Langley, WA • 2000-2008 Prints sold at Glass Knight Boutique, Langley, WA • 1998-2008 Exhibited at the Choochokam Art Festival, Langley, WA • 1998-2008 Group Shows, Colored Pencil Society • 2008 Group Show, Women Painters of WA • ​1999-2008 Open Studio Tours, Whidbey Island, WA faramazzolawexler joined Society6 on November 27, 2016
More
With a Masters Degree in School Administration from Pepperdine and an MFA in Studio Arts from CSULA, Fara Mazzola Wexler spent 25 years as a Master Teacher in the Los Angeles Unified School District, and then became the Administrator / Supervisor for Art Instruction for 678 schools.
Ten years later she became a Guest Lecturer for CSU, and an Art Education Consultant to Getty Institute. In the early 90s, she and her husband Lee Jesse Wexler (also an accomplished artist) moved to Whidbey Island, where Fara became a popular studio artist represented by several galleries and was commissioned for paintings by businesses and collectors.
​Fara is an active member of Women Painters of WA, and is still an active painter in mixed media.
Educational Background:
Pepperdine, MBA School Administration CSULA, MFA Studio Arts Otis Art Institute, Graduate Work UCLA, BA Life Teaching Credential, Art K-12
Galleries and Juried Shows:
• 1994-1998 Represented by CHILDERS/PROCTOR GALLERY, Langley, WA • 1999-2006 Represented by GASKILL/OLSON GALLERY, Langley, WA • 1994-2006 Represented by MONTROSE GALLERY, LA • 2008 Represented by KARLSON/GRAY GALLERY, Langley, WA • 2000-2008 Prints sold at Glass Knight Boutique, Langley, WA • 1998-2008 Exhibited at the Choochokam Art Festival, Langley, WA • 1998-2008 Group Shows, Colored Pencil Society • 2008 Group Show, Women Painters of WA • ​1999-2008 Open Studio Tours, Whidbey Island, WA
faramazzolawexler joined Society6 on November 27, 2016.