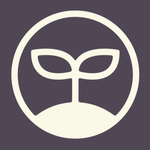 farmtheworld
"That which nourishes you is a farm in the making." Farming isn't just harvesting an end product, but centres around cultivating soil, replenishing that which has been drawn from, and nourishing new life. Everyone is capable of growing their own food, even if it's a single tomato plant grown on a patio or window ledge. Our goal is to empower everyone with the knowledge and resources to grow their own food and medicinal plants in even the smallest spaces. Food security is becoming even more vital as populations soar and soil is depleted. By sharing information with one another, we can improve our own health and wellbeing while ensuring that future generations have real, nourishing food. Proceeds from the products we sell here on Society6 go directly to paying our contributing writers, and buying heirloom, organic seeds to share. We're working to establish community gardens in our own areas (as we're spread around the world), helping people to set up their own vegetable gardens, and creating a seed bank for future generations. Each and every one of us can grow our own food, even if we just start with a single potted herb plant on a windowsill. farmtheworld joined Society6 on May 13, 2017
More
"That which nourishes you is a farm in the making." Farming isn't just harvesting an end product, but centres around cultivating soil, replenishing that which has been drawn from, and nourishing new life. Everyone is capable of growing their own food, even if it's a single tomato plant grown on a patio or window ledge.
Our goal is to empower everyone with the knowledge and resources to grow their own food and medicinal plants in even the smallest spaces. Food security is becoming even more vital as populations soar and soil is depleted. By sharing information with one another, we can improve our own health and wellbeing while ensuring that future generations have real, nourishing food.
Proceeds from the products we sell here on Society6 go directly to paying our contributing writers, and buying heirloom, organic seeds to share. We're working to establish community gardens in our own areas (as we're spread around the world), helping people to set up their own vegetable gardens, and creating a seed bank for future generations.
Each and every one of us can grow our own food, even if we just start with a single potted herb plant on a windowsill.
farmtheworld joined Society6 on May 13, 2017.