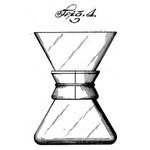 Fascinating.ly
I believe the creation process of these products is beautiful. I share patents and original drawings in hopes that it inspires other creative people as much it does for me. Great design makes my life better. Yet Design Within Reach doesn't fit within my budget. This is great design that we can all afford (myself included). Fascinating.ly joined Society6 on January 26, 2015
More
I believe the creation process of these products is beautiful. I share patents and original drawings in hopes that it inspires other creative people as much it does for me.
Great design makes my life better. Yet Design Within Reach doesn't fit within my budget.
This is great design that we can all afford (myself included).
Fascinating.ly joined Society6 on January 26, 2015.
Fascinating.ly's Store
69 results
Filter