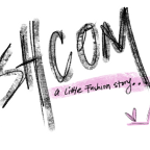 Fashcom
www.fashcom.net We create haute couture comics about modern fashionistas. We are inspired by things that interest women and we add a glamorous, humorous flare to it. United by social media, we love designers, fashion, and trends. Most of all, we love being women; with all the complexity and passion that it takes. If you like fashion and have a sense of humor, you will definitely enjoy FASHCOM. We also create customized comics for brands. Contact us for more information. hi@fashcom.net Fashcom joined Society6 on February 7, 2015
More
www.fashcom.net
We create haute couture comics about modern fashionistas. We are inspired by things that interest women and we add a glamorous, humorous flare to it. United by social media, we love designers, fashion, and trends. Most of all, we love being women; with all the complexity and passion that it takes. If you like fashion and have a sense of humor, you will definitely enjoy FASHCOM.
We also create customized comics for brands.
Contact us for more information.
hi@fashcom.net
Fashcom joined Society6 on February 7, 2015.