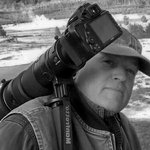 Chris LeBoutillier
IG @FastFlash www.fastflash.com
Natural setting photography is my passion. There is truly something special photographing animals in an open environment. I have been to many great places in this beautiful country. I have spent countless hours photographing many wild animals and fantastic scenery.
Read more
Wall-art by Chris LeBoutillier
84 results
Filter
Visa, Mastercard, PayPal, American Express, Discover
You are currently on society6.com.