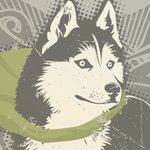 Fearless Creature
They have united from all around the globe to form a league of extraordinary heroes. No matter what size they are, staring in the face of evil is a stroll in the park for this bunch... for some, it's an easy stroll around 20 football fields! Each one is brave, each one is strong, each one is vigilant, each one is a Fearless Creature. Come on the adventure together with Facebook for latest updates: http://www.facebook.com/fearlesscreature - Fearless Dave Fearless Creature joined Society6 on March 14, 2012
More
They have united from all around the globe to form a league of extraordinary heroes. No matter what size they are, staring in the face of evil is a stroll in the park for this bunch... for some, it's an easy stroll around 20 football fields! Each one is brave, each one is strong, each one is vigilant, each one is a Fearless Creature.
Come on the adventure together with Facebook for latest updates: http://www.facebook.com/fearlesscreature
Fearless Creature joined Society6 on March 14, 2012.
Canvas by Fearless Creature
13 results
Filter