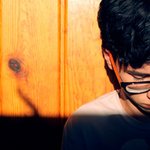 No Art Inside
I'm just a teenage dirtbag, baby. Dylan Sowle is now located in the beautiful city of Chicago. Send me an email for job inquiries and freelance opportunities. I'll design your logo, draw you a monster, or come to your pizza party. Website: dylansowle.com Blog: noartinside.tumblr.com No Art Inside joined Society6 on November 23, 2012
More
I'm just a teenage dirtbag, baby.
Dylan Sowle is now located in the beautiful city of Chicago. Send me an email for job inquiries and freelance opportunities. I'll design your logo, draw you a monster, or come to your pizza party.
Website: dylansowle.com Blog: noartinside.tumblr.com
No Art Inside joined Society6 on November 23, 2012.