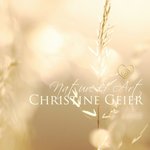 Christine Geier
I am a biologist, artist, photographer and mommy. Since more than 20 years I love meditating with the camera in nature and photograph all living and unliving things around, it is like whispering with mother nature in a special way. Since childhood I love painting and being creative. I left university to follow my heArt path. www.christinegeier.com www.patreon.com/christinegeier Christine Geier joined Society6 on January 1, 2016
More
I am a biologist, artist, photographer and mommy.
Since more than 20 years I love meditating with the camera in nature and photograph all living and unliving things around, it is like whispering with mother nature in a special way.
Since childhood I love painting and being creative. I left university to follow my heArt path.
www.christinegeier.com www.patreon.com/christinegeier
Christine Geier joined Society6 on January 1, 2016.