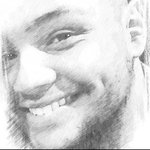 Felipe Zymor
Hello! My name is Felipe Zymor, I'm an art director and tattoo designer. I've started to design tattoos at 3 years ago, starting by my own arts and my bride's tattoos, and I did some work since then. I have done designs for costumers of USA, Canada, Italy, Australia, Belgium and most of them for Brazil costumers. All my arts are handmade, usually made with colored pencils on nanquim pens on paper. I draw any kind of style, specially Neo Traditional, Black and Gray, Dotwork and those ideas that no one can understand. Yes, I can! Actually I'm a Tattoodo certified tattoo designer, and I work too for Create My Tattoo. Felipe Zymor joined Society6 on December 27, 2015
More
Hello! My name is Felipe Zymor, I'm an art director and tattoo designer. I've started to design tattoos at 3 years ago, starting by my own arts and my bride's tattoos, and I did some work since then. I have done designs for costumers of USA, Canada, Italy, Australia, Belgium and most of them for Brazil costumers.
All my arts are handmade, usually made with colored pencils on nanquim pens on paper. I draw any kind of style, specially Neo Traditional, Black and Gray, Dotwork and those ideas that no one can understand. Yes, I can! Actually I'm a Tattoodo certified tattoo designer, and I work too for Create My Tattoo.
Felipe Zymor joined Society6 on December 27, 2015.