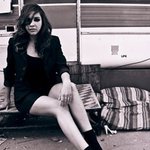 FelixEileen
About FelixEileen
My name is Eileen Felix I am an artist. I create for myself and when I feel it is best.
I love nature and the sounds it creates.
I try to be friendly, social, and to be the best person I can be everyday.
my writings felixeileen.tumblr.com
my facebook.com/efelixstudios
FelixEileen joined Society6 on October 3, 2012.