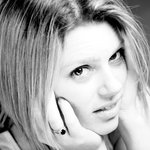 Amanda Finan
There are special moments in life that deserve to be captured, and I am passionate about capturing those moments through my photography.
My specialties are Scottish Landscapes and Fine Art Florals. Scotland has such beautiful scenery and I try to capture those wonderful scenes along my travels. You will very often find me on the moors or soaking up the atmosphere of one of the many Lochs Scotland has to offer.
I hope you will enjoy my work and let me welcome you to my beautiful world.
Read more
Amanda Finan's Store
Filter