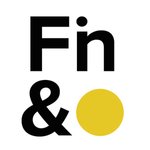 Finenstip
I'm Donnie from Fin en Stip. I have always enjoyed creating things en have an out of the ordinary love for patterns and illustrations. Some things I find truly captivating, like a dot in the exact right place or the perfect kind of orange in combination with a hint of seablue. When I am not designing, you can probably find me in my garden/drinking coffee/hugging my cat. You can recognize designs by Fin and Stip by their fresh and playful style and handpicked colors. Everything I make is designed with a lot of love and passion. It is nice to finally meet you. Finenstip joined Society6 on September 27, 2016
More
I'm Donnie from Fin en Stip. I have always enjoyed creating things en have an out of the ordinary love for patterns and illustrations. Some things I find truly captivating, like a dot in the exact right place or the perfect kind of orange in combination with a hint of seablue. When I am not designing, you can probably find me in my garden/drinking coffee/hugging my cat. You can recognize designs by Fin and Stip by their fresh and playful style and handpicked colors. Everything I make is designed with a lot of love and passion.
It is nice to finally meet you.
Finenstip joined Society6 on September 27, 2016.
Finenstip's Store
30 results
Filter