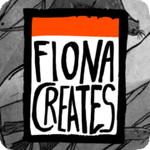 Fiona Creates
Fiona is a Freelance Illustrator and Designer in the North East of England. She has a healthy obsession with the birds, lady knights and That Scottish Play with all the Murder. Fiona is Available for Freelance Commissions at any time, you can contact her here. Portfolio - http://fionacreates.net Blog - http://fionacreates.tumblr.com Twitter - http://twitter.com/pyrochan Fiona Creates joined Society6 on February 14, 2013
More
Fiona is a Freelance Illustrator and Designer in the North East of England. She has a healthy obsession with the birds, lady knights and That Scottish Play with all the Murder.
Fiona is Available for Freelance Commissions at any time, you can contact her here.
Portfolio - http://fionacreates.net Blog - http://fionacreates.tumblr.com Twitter - http://twitter.com/pyrochan
Fiona Creates joined Society6 on February 14, 2013.
Fiona Creates's Store
98 results
Filter