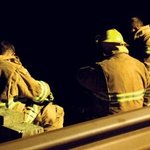 Firedog Prints
Having a comfortable life in the middle of nowhere I make my living playing with fire and the pictures there of. It's not always a fun job but I get to see and do things that most people don't and I wouldn't trade it for anything. And every once in a while I get to step back and take a snap shot of my world to show to you. Some of it beautiful and some of it tragic, I hope you can find something that will speak to you as much as it all does to me. I try to keep the descriptions on this sight short and to the point but many of my pictures do carry a longer story with them. I link to stories in some of the pictures but for an overlook of all of then you can head over to my gallery at https://firedogprints.wordpress.com All the art here in my on-line shop is available under the same understanding as all the art I personally sell. I have select pieces that will be offered in full resolution limited to 500 sales. Half of all proceeds from sales (limited prints or not) will be donated to the firefighters foundation or MDA. This includes online and offline sales combined. Once a product reaches it's sales limit, it will be taken down from the shop and only the low resolution version will be available in my online gallery. I do this because while my photography may immortalize a moment not all of us are always so lucky. In an effort to help the families of the fallen, half of the profits from my gallery are donated to the firefighter foundation or MDA. If the buyer wishes they can request which of those two foundations get the donation. If you would like to donate directly, the foundations can be found at the following sights: Wild-land firefighter foundation at http://www.wffoundation.org/ National Firefighter foundation at http://www.firehero.org/ MDA foundation at http://www.mda.org/ As for my other art, I try to keep it coming but I'm rather strapped for time so my traditional works are sadly few and far between. Firedog Prints joined Society6 on August 3, 2015
More
Having a comfortable life in the middle of nowhere I make my living playing with fire and the pictures there of. It's not always a fun job but I get to see and do things that most people don't and I wouldn't trade it for anything. And every once in a while I get to step back and take a snap shot of my world to show to you. Some of it beautiful and some of it tragic, I hope you can find something that will speak to you as much as it all does to me.
I try to keep the descriptions on this sight short and to the point but many of my pictures do carry a longer story with them. I link to stories in some of the pictures but for an overlook of all of then you can head over to my gallery at https://firedogprints.wordpress.com
All the art here in my on-line shop is available under the same understanding as all the art I personally sell. I have select pieces that will be offered in full resolution limited to 500 sales. Half of all proceeds from sales (limited prints or not) will be donated to the firefighters foundation or MDA. This includes online and offline sales combined. Once a product reaches it's sales limit, it will be taken down from the shop and only the low resolution version will be available in my online gallery. I do this because while my photography may immortalize a moment not all of us are always so lucky. In an effort to help the families of the fallen, half of the profits from my gallery are donated to the firefighter foundation or MDA. If the buyer wishes they can request which of those two foundations get the donation. If you would like to donate directly, the foundations can be found at the following sights:
Wild-land firefighter foundation at http://www.wffoundation.org/ National Firefighter foundation at http://www.firehero.org/ MDA foundation at http://www.mda.org/
As for my other art, I try to keep it coming but I'm rather strapped for time so my traditional works are sadly few and far between.
Firedog Prints joined Society6 on August 3, 2015.