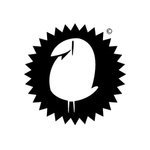 Fisu
Esteban Mercado,Fisu, is a Visual artist, Ilustrator & graphic artist, Street art or Graffiti fan artist. based in Naguabo, Puerto Rico. Practicing since 2007 until now. Always intrested in the new creativity, fresh ideas and meeting new people :) enjoy.
check out my page: https://www.facebook.com/fisu00
Read more
43d191a3-56ac-4e16-83d6-2ba73d5724fc

Popular

bbcb5bd0-73ce-49ef-9fc0-2b7363a4a6c0

All
You are currently on society6.com.