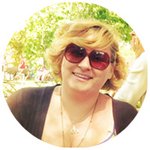 Five Sixteenths Prints
Hello! I'm Moe, the blogger, designer, & creator behind the Five Sixteenths Brand. My work her on Society6 deals with motivation & inspiration. As I go through life I form strong attachments with song lyrics, quotes, and sayings. I am known for having a mirror covered in sticky notes with inspiration scribbled across each yellow adhesive page.
If you are interested in a custom design, would like a state poster with your state name, or would like to drop me a hello please contact me at fivesixteenthsblog@gmail.com.
You can find & follow me here: blog - http://www.fivesixteenthsblog.com portfolio site with assorted works - http://www.mhoward-art.blogspot.com twitter - http://www.twitter.com/fivesixteenths facebook - http://www.facebook.com/fivesixteenths
Read more
Five Sixteenths Prints's Store
Filter