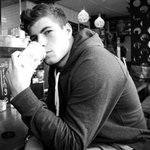 Flatsix Photography
Flatsix is the Melbourne based photography name of Nicholas Bowe. "Its not just about taking a photo, anybody can do that. It's about getting involved, grabbing the moment. I incorporate the design elements and principles throughout all of my photography. Not just to take a great image, however but to create and make a brilliant image." - Nicholas Bowe Flatsix Photography joined Society6 on June 15, 2013
More
Flatsix is the Melbourne based photography name of Nicholas Bowe.
"Its not just about taking a photo, anybody can do that. It's about getting involved, grabbing the moment. I incorporate the design elements and principles throughout all of my photography. Not just to take a great image, however but to create and make a brilliant image."
Flatsix Photography joined Society6 on June 15, 2013.
Flatsix Photography's Store
61 results
Filter