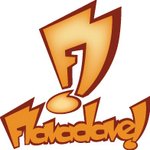 FLAVADAVE!
As a kid I remember watching (what I consider) classic movies of the 70's; Car Wash, Superfly, and The Wiz, mostly the staple movies in many black households as well as other classics like Willy Wonka and the Chocolate Factory. I still watch these movies on a regular basis. For me it's the rush of nostalgia when watching these gems again, reminding me of a time and place in my life, growing up during the time before cell phones, the internet, fuel efficient cars. I would also spend hours looking through my parent's record collection, admiring the album cover art.
I want my art to be a throwback of emotion. Of times gone by with its subject matter or sometime making slight reference to that period in time for younger generations who may gain insight to what they know of today.
The subtle 'softness" I get with working with pastels, remind me of flashback scenes in movies when they blur the frame, and the colors are soft and muted, like when you squint while looking as something, remembering that object in view as it was years ago, or when you experienced or seen it first.
Read more