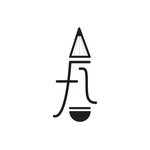 flavia•praline
Hi! I am an lllustrator and graphic design student based in Toronto, Canada. During my spare time, I like to learn new design techniques, listen to music extensively, make photographs and draw as much as I can!. My main sources of inspiration are emotions drawn from the world around as well as nature. Thanks for stopping by! Check my blog! http://flaviapraline.tumblr.com flavia•praline joined Society6 on August 21, 2013
More
Hi! I am an lllustrator and graphic design student based in Toronto, Canada. During my spare time, I like to learn new design techniques, listen to music extensively, make photographs and draw as much as I can!. My main sources of inspiration are emotions drawn from the world around as well as nature. Thanks for stopping by!
Check my blog! http://flaviapraline.tumblr.com
flavia•praline joined Society6 on August 21, 2013.