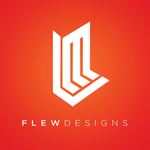 FlewDesigns
website: http://www.flewdesigns.com behance: https://www.behance.net/flewdesigns Deviant: http://flewdesigns.deviantart.com/ Graphic Design is not just a career prospect. To me it's a lifestyle. I was always doodling away at home and in school trying to impress others around me, but I always found that it was very time consuming and I couldn't achieve the same results as a digital artist could. So late in my teens, I started to try out Digital Arts and the skill of Photo Manipulation. This is where I began to turn a hobby into a dream and now into a full time career. I was born in England on the 8th of September 1993 in Bristol, A wonderful place and where I spent my childhood. I went to school at Mangotsfield Secondary and then on to The City of Bristol College completing a course in Graphic Design and Communication. I currently work at a printing company called Lacuna Graphics in Bristol, who offer a range of printing and design solutions who have helped me develop my understanding of the industry of printing. My longterm goal is to become a fully capable Ad Designer and Digital artist offering my abilities in a full time capacity. I am a self-taught digital designer aspiring to achieve the best of my ability in my area of design. I believe if I put enough effort into my projects then people will begin to give me something all designers strive for, To be recognised and appreciated. SERVICES Do you have a project or an idea in mind that I can help you implement? If you have any questions or are interested in hiring me, Please do not hesitate to contact me! My most enjoyable area of design is PhotoManipulation I have created adverts for companies around the world using photomanipulation techniques and it is my desired field. I can offer a range of creative solutions to help you or your business. I pride myself on the different areas of design I can offer to my clients. I am certain with a little bit of creative enthusiasum and a large amount of communication we can achieve something Outstanding. FlewDesigns joined Society6 on January 3, 2014
More
website: http://www.flewdesigns.com behance: https://www.behance.net/flewdesigns Deviant: http://flewdesigns.deviantart.com/
Graphic Design is not just a career prospect. To me it's a lifestyle. I was always doodling away at home and in school trying to impress others around me, but I always found that it was very time consuming and I couldn't achieve the same results as a digital artist could. So late in my teens, I started to try out Digital Arts and the skill of Photo Manipulation. This is where I began to turn a hobby into a dream and now into a full time career.
I was born in England on the 8th of September 1993 in Bristol, A wonderful place and where I spent my childhood. I went to school at Mangotsfield Secondary and then on to The City of Bristol College completing a course in Graphic Design and Communication.
I currently work at a printing company called Lacuna Graphics in Bristol, who offer a range of printing and design solutions who have helped me develop my understanding of the industry of printing. My longterm goal is to become a fully capable Ad Designer and Digital artist offering my abilities in a full time capacity.
I am a self-taught digital designer aspiring to achieve the best of my ability in my area of design. I believe if I put enough effort into my projects then people will begin to give me something all designers strive for, To be recognised and appreciated.
SERVICES
Do you have a project or an idea in mind that I can help you implement? If you have any questions or are interested in hiring me, Please do not hesitate to contact me!
My most enjoyable area of design is PhotoManipulation I have created adverts for companies around the world using photomanipulation techniques and it is my desired field.
I can offer a range of creative solutions to help you or your business. I pride myself on the different areas of design I can offer to my clients. I am certain with a little bit of creative enthusiasum and a large amount of communication we can achieve something Outstanding.
FlewDesigns joined Society6 on January 3, 2014.