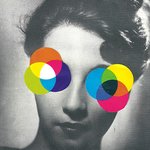 flirst
I'm a self taught artist: I've never studied art if not in school. I started do collage two years ago, while I was living in Lisbon and I never stop it. Each collage I made is part of a long process of personal study on the perception of shapes, colors and how, assembling the pieces, change the harmony of the whole (the whole is more than the sum of the individual parts). My collages express my inner feelings, my less/more deepest thoughts and sometimes it seems to me to understand the work that I have done only after a long time and in relation to others I have done. Actually I'm student in Science of Education in Cagliari (Sardegna) and I'm studying the potentials of art collage in pedagogy FOLLOW ME ON TUMBLR ----> http://flirst.tumblr.com/ BEHANCE ----> http://www.behance.net/flirst FACEBOOk ---> https://www.facebook.com/flirstcollage CC -----------> http://www.cargocollective.com/flirst flirst joined Society6 on March 5, 2013
More
I'm a self taught artist: I've never studied art if not in school. I started do collage two years ago, while I was living in Lisbon and I never stop it.
Each collage I made is part of a long process of personal study on the perception of shapes, colors and how, assembling the pieces, change the harmony of the whole (the whole is more than the sum of the individual parts). My collages express my inner feelings, my less/more deepest thoughts and sometimes it seems to me to understand the work that I have done only after a long time and in relation to others I have done.
Actually I'm student in Science of Education in Cagliari (Sardegna) and I'm studying the potentials of art collage in pedagogy
FOLLOW ME ON
TUMBLR ----> http://flirst.tumblr.com/ BEHANCE ----> http://www.behance.net/flirst FACEBOOk ---> https://www.facebook.com/flirstcollage CC -----------> http://www.cargocollective.com/flirst
flirst joined Society6 on March 5, 2013.
Canvas by flirst
232 results
Filter