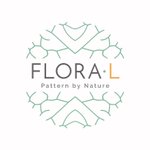 Flora-L Design
Three creative scientists designing patterns from plant microscopy images. We turn the fascinating structures inside plants into beautiful "patterns by nature" to give the objects around us a special meaningful design. We are based in Sweden and Canada.
Read more
Flora L Design's Store
Filter
You are currently on society6.com.