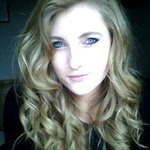 Flo Thomas
I have just finished my final year studying BA Media Production at the University of Lincoln, specialising in design, achieving a First Class Honours Degree. I am currently working as a digital designer at an established printing firm. I have an interest in all areas of art and design, but am particularly passionate about surface pattern design, typography, illustration and fashion. For commissions drop me an email :) Flo Thomas joined Society6 on March 2, 2014
More
I have just finished my final year studying BA Media Production at the University of Lincoln, specialising in design, achieving a First Class Honours Degree. I am currently working as a digital designer at an established printing firm. I have an interest in all areas of art and design, but am particularly passionate about surface pattern design, typography, illustration and fashion.
For commissions drop me an email :)
Flo Thomas joined Society6 on March 2, 2014.