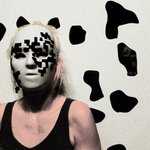 Flossie Peitsch
I'm Flossie Peitsch, a professional artist I have been an artist for many years. I have had many successes and many failures. It seems that being an 'artist' is less about what you do and more about who you are. During my career so far I have worked with watercolour, oils, tapestry, installation, improv theatre, performance art, community art, government art projects, wood, steel, metal, rubbish, knitting, canvas, matte board, polystyrene and artificial grass. I have taught and lectured periodically within many schools around Australia. And have presented guest lectures in Universities and galleries both here in Australia and around the world. From Germany to the United States. I consider myself an artist first and an incidental educator.Constantly investing in thinking and creating art that carries those inspirations. Thank you for visiting my page. Flossie Peitsch Flossie Peitsch joined Society6 on September 1, 2014
More
I'm Flossie Peitsch, a professional artist I have been an artist for many years. I have had many successes and many failures. It seems that being an 'artist' is less about what you do and more about who you are.
During my career so far I have worked with watercolour, oils, tapestry, installation, improv theatre, performance art, community art, government art projects, wood, steel, metal, rubbish, knitting, canvas, matte board, polystyrene and artificial grass.
I have taught and lectured periodically within many schools around Australia. And have presented guest lectures in Universities and galleries both here in Australia and around the world. From Germany to the United States. I consider myself an artist first and an incidental educator.Constantly investing in thinking and creating art that carries those inspirations.
Thank you for visiting my page. Flossie Peitsch
Flossie Peitsch joined Society6 on September 1, 2014.