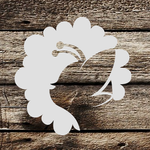 fluffpluff
Hello, all. My name is Emma Rose and my company name is fluffpluff. I am simply a young artist looking to broaden my audience and spread my art to influence as many people as I can. My art is never just about aesthetics; I like to make people question and consider their beliefs, whether it be about their own lifestyles or art itself. To see more of my work, you can find me on... http://fluffpluff.weebly.com youtube-https://www.youtube.com/channel/UCLzYMJVX0bzpel6BmXnAbjw instagram-http://instagram.com/fluff.pluff/ deviantart-http://fluffpluff.deviantart.com/ twitter-https://twitter.com/FluffMel fluffpluff joined Society6 on May 14, 2016
More
Hello, all. My name is Emma Rose and my company name is fluffpluff. I am simply a young artist looking to broaden my audience and spread my art to influence as many people as I can. My art is never just about aesthetics; I like to make people question and consider their beliefs, whether it be about their own lifestyles or art itself.
To see more of my work, you can find me on... http://fluffpluff.weebly.com youtube-https://www.youtube.com/channel/UCLzYMJVX0bzpel6BmXnAbjw instagram-http://instagram.com/fluff.pluff/ deviantart-http://fluffpluff.deviantart.com/ twitter-https://twitter.com/FluffMel
fluffpluff joined Society6 on May 14, 2016.
fluffpluff's Store
4 results
Filter