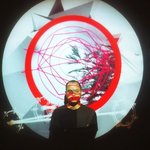 Falah Naim/ IMMJN
IMMJN (eem•maa•jin) is I am Majin. If you say it fast enough, it sounds like "imagine" (clever, right?) His real name is Falah Naim. He's from Penang, Malaysia. He doesn't know much about everything, and he's okay with it. He loves to learn and sometimes he gets lost in his thoughts. He misses his silent mornings and he has met a few of his heroes. Falah Naim/ IMMJN joined Society6 on May 29, 2012
More
IMMJN (eem•maa•jin) is I am Majin. If you say it fast enough, it sounds like "imagine" (clever, right?)
His real name is Falah Naim. He's from Penang, Malaysia. He doesn't know much about everything, and he's okay with it.
He loves to learn and sometimes he gets lost in his thoughts.
He misses his silent mornings and he has met a few of his heroes.
Falah Naim/ IMMJN joined Society6 on May 29, 2012.