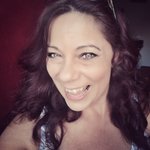 Forand Photography
Fine Art Photography for home, office and galleries! My name is Debra Forand I am a native Bostonian now Living in Panama City, Florida. I have been in Panama City since 1996. I live in an area that is just full of beauty! From the coastline to the inland waterways! Nature is everywhere. I take great pride in producing these images that capture and represent Northwest Florida and all it's beauty! Passionate about landscape, nature, wildlife, plants, the environment, and the unusual! I also love doing family and children portraits especially those with special needs. Forand Photography joined Society6 on October 8, 2013
More
Fine Art Photography for home, office and galleries!
My name is Debra Forand I am a native Bostonian now Living in Panama City, Florida. I have been in Panama City since 1996. I live in an area that is just full of beauty! From the coastline to the inland waterways! Nature is everywhere. I take great pride in producing these images that capture and represent Northwest Florida and all it's beauty!
Passionate about landscape, nature, wildlife, plants, the environment, and the unusual! I also love doing family and children portraits especially those with special needs.
Forand Photography joined Society6 on October 8, 2013.