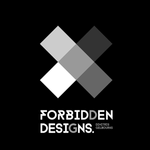 Forbidden Designs
Take a moment to see my work at: www.behance.net/forbidden-designs About me: I am a visual designer specializing in the fields of corporate identity (logo) design, print design, branding and visual design solutions with the majority of my time spent designing and implementing marketing promotions for businesses such as logos, flyers, business cards, magazines, websites, packaging, interaction design, user experience, usability testing and aesthetics of design in more general terms. I enjoy immersing myself in any given design brief, working closely with clients on design projects. I'm now hunting for challenging new freelance, part-time or full-time graphic design positions, so don't hesitate to contact me if you would like to talk about any design project you may have in mind. www.facebook.com/forbidden.designs www.pinterest.com/forbiddendesign/ Forbidden Designs joined Society6 on September 18, 2014
More
Take a moment to see my work at: www.behance.net/forbidden-designs
About me:
I am a visual designer specializing in the fields of corporate identity (logo) design, print design, branding and visual design solutions with the majority of my time spent designing and implementing marketing promotions for businesses such as logos, flyers, business cards, magazines, websites, packaging, interaction design, user experience, usability testing and aesthetics of design in more general terms. I enjoy immersing myself in any given design brief, working closely with clients on design projects. I'm now hunting for challenging new freelance, part-time or full-time graphic design positions, so don't hesitate to contact me if you would like to talk about any design project you may have in mind.
www.facebook.com/forbidden.designs www.pinterest.com/forbiddendesign/
Forbidden Designs joined Society6 on September 18, 2014.
Rugs by Forbidden Designs
12 results
Filter