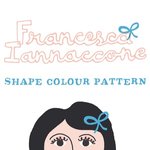 francescaiannaccone
Hello. I'm Francesca and I'm an illustrator from London. I run my little shop selling art prints and cards from my London house and I also license my work to publishers.
My society 6 is a shop of two halves - abstract art prints grown from a love of interiors, still life, organic shapes and negative space. Recurring motifs and shapes are bowls, beakers and spoons, breaking down the detail into shape, colour and pattern.
My other love is bright, fun patterns and you'll see those on my mugs, totes, tech covers and pillows.
There's lots more about me here www.francescaiannaccone.com
Read more
francescaiannaccone's Store
Filter