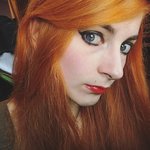 FrancescaRizzato
Hi! My name is Francesca Rizzato and I'm a full time artist, illustrator and maker, from Italy. I feel connected to nature in a very special way and this is reflected in my artworks, where animals are usually the protagonists, inspired and influenced by ancient myths and tales of folklore. My art has been licensed worldwide. Thanks for watching my work! - - - - - - - - - • Portfolio ▶ http://francescarizzatoart.myportfolio.com - - - - - - - - - • Shop ▶ www.francescarizzatoart.etsy.com • Behance ▶ www.behance.net/francescarizzatoart • Facebook ▶ www.facebook.com/francescarizzatoart • Instagram ▶ www.instagram.com/francescarizzatoart FrancescaRizzato joined Society6 on October 2, 2016
More
Hi! My name is Francesca Rizzato and I'm a full time artist, illustrator and maker, from Italy. I feel connected to nature in a very special way and this is reflected in my artworks, where animals are usually the protagonists, inspired and influenced by ancient myths and tales of folklore. My art has been licensed worldwide.
Thanks for watching my work!
---
• Portfolio ▶ http://francescarizzatoart.myportfolio.com
---
• Shop ▶ www.francescarizzatoart.etsy.com • Behance ▶ www.behance.net/francescarizzatoart • Facebook ▶ www.facebook.com/francescarizzatoart • Instagram ▶ www.instagram.com/francescarizzatoart
FrancescaRizzato joined Society6 on October 2, 2016.