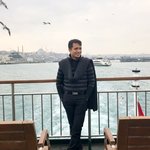 Francis Antipas Muring
Hello! My name is Francis Antipas Muring, currently based in Dubai. I am a Certified Global HR Practitioner by trade holding GPHR, SHRM-SCP, CAHRI, and Chartered MCIPD credentials. I am also an Artist - it's my passion and my artistic expressions keep me sane every day. After my day's work at HR, I do fashion illustrations and watercolour paintings whenever possible. For illustration commissioning, please email at francisantipasmuring@yahoo.com. Also, view my professional profile at https://ae.linkedin.com/in/francisantipasmuring Francis Antipas Muring joined Society6 on November 14, 2012
More
Hello! My name is Francis Antipas Muring, currently based in Dubai. I am a Certified Global HR Practitioner by trade holding GPHR, SHRM-SCP, CAHRI, and Chartered MCIPD credentials. I am also an Artist - it's my passion and my artistic expressions keep me sane every day.
After my day's work at HR, I do fashion illustrations and watercolour paintings whenever possible. For illustration commissioning, please email at francisantipasmuring@yahoo.com.
Also, view my professional profile at https://ae.linkedin.com/in/francisantipasmuring
Francis Antipas Muring joined Society6 on November 14, 2012.
Francis Antipas Muring's Store
29 results
Filter