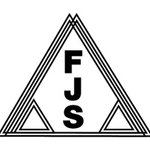 francisjsmith
My name is Francis and I'm a photographer from Glasgow. Most of the work you see has been a series spanning nearly 5 years of my life, which I have spent learning and developing my craft. The work you see, is inspired by my love of music and cinema, which has helped me develop my own brand of signature work. If you have any questions or want to know more, then please contact me on my email address: francisjsmithphoto@gmail.com francisjsmith joined Society6 on February 25, 2013
More
My name is Francis and I'm a photographer from Glasgow.
Most of the work you see has been a series spanning nearly 5 years of my life, which I have spent learning and developing my craft. The work you see, is inspired by my love of music and cinema, which has helped me develop my own brand of signature work.
If you have any questions or want to know more, then please contact me on my email address: francisjsmithphoto@gmail.com
francisjsmith joined Society6 on February 25, 2013.
francisjsmith's Store
30 results
Filter